Pencil duo for eyebrows
Availability:
New product
Information:
Pencil 2-in-1 for eyebrows
The Duo 2-in-1 for Eyebrows Lily Lolo fills and defines your brows in a blink of an eye ! Its composition is 100 % vegan, contains coconut oil to protect your skin while in the make-up and don't dry out.
The dark sides will redraw the line of your eyebrows, while the illuminator will illuminate the brow bone.
As a natural result and long lasting, the Pen Duo for Eyebrows Vegan Lily Lolo gives an intense look !
How to apply Pencil Vegan Duo to the Eyebrows of Lily Lolo ?
Step 1 : With the mine dark the Eyebrow Pencil LILY LOLO, draw small small hash marks will in through in through your eyebrows, following their natural line. Pay particular attention to fill the empty areas.
Step 2 : With the Brush to the eyebrows, blending the material by brushing your eyebrows in the direction of the hairs with the brush.
Step 3 : With theilluminator 's Pencil Duo Soucils Lily Lolo, make a light line under the brow to bring light to your eyes. Blend the material with your finger. Your eyebrows are redrawn and natural !
In the image!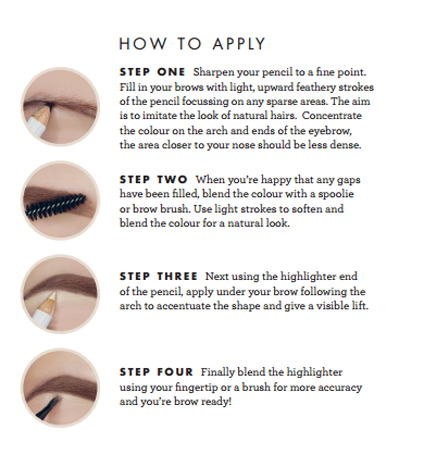 Your Store Copyright Here